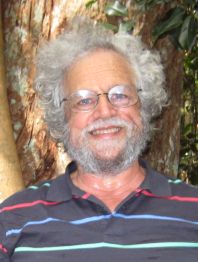 Keith Schroeder New Zealand

Keywords:
New Zealand - Invercargill, Timaru, Christchurch, University of Canterbury.
UK - England, Oxford, AERE, Atomic Energy Research Establishment, London, Chelsea, West Hampstead, Swiss Cottage, St John's Wood.
USA - San Francisco, Berkeley, New York City, East Village, Brooklyn Heights.
India - Dharamsala, McLeod Ganj, Poona, Pune.
Australia - Sydney, Surry Hills, Byron Bay, Tyagarah, Gondwana Sanctuary. Mullumbimby
Dr Keith Schroeder - theoretical physics, University of Oxford, Atomic Energy Research Establishment, Harwell, computer science, computer consultant, Robasi Systems.
Sw. Sat Pradeepam - Buddha, Osho, Ramana, Nisargadatta, Advaita.
Message:
G'day. Now living in Australia.
Email:
keith@gondwanasanctuary.org