Gondwana Sanctuary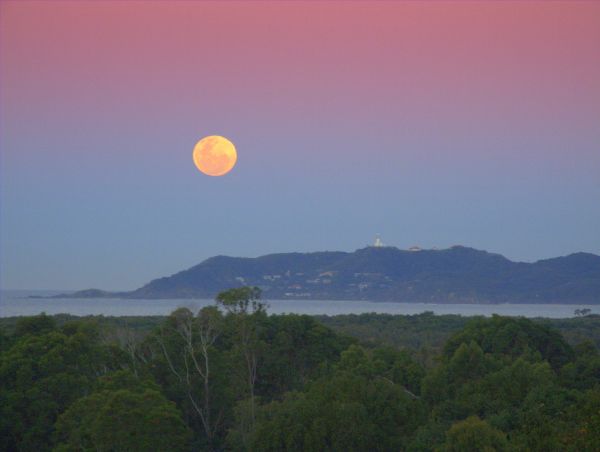 Gondwana Sanctuary is a residential and wildlife sanctuary which has been in existence since 1987. It is located just north of Byron Bay near the most easterly point of mainland Australia. The Gondwana property is approximately 40 hectares, and is situated two kilometres from Tyagarah beach with wonderful views to east and west of Cape Byron and of Mount Warning. Gondwana has a quiet meditative energy, perfect for relaxing away from the stresses of the outside world.
The Gondwana community seeks to manifest an integration of community and spiritual life. Its inspiration derives in part from a variety of eastern spiritual traditions - including that of Osho with his vision of celebration, meditation, and awakening.
We hold meditations, working bees, community meals, and other community events, and have ongoing landcare regeneration and other projects. We have an openness to personal and spiritual growth as a core value, and endeavour to achieve a harmonious balance between the individual and the community.
Gondwana currently has 14 shareholders - that is, community members who own a dwelling on one of the 10 residential sites. In addition, there are approximately 15 guests and long-term residents.

Osho Gondwana Facebook Page
Click this Facebook icon
to check out the most current Gondwana Sanctuary news.

Gondwana Sanctuary Notice Board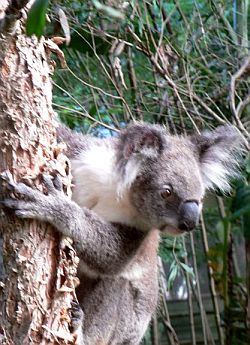 Weekly Community Meal
Our weekly community meal (two or three course vegetarian) is held at the Gondwana Community House on most Wednesday evenings, starting at 6:30 pm in winter and 7:00 pm in summer. All friends of Gondwana Sanctuary are welcome to come. It is best to phone the Community House on the day (phone number on the Contact page), to check whether the community meal is happening. There is a nominal charge.
Accommodation at Gondwana Sanctuary
Short term accommodation is sometimes available at Gondwana Sanctuary. In general we try to reserve our accommodation for people who share our inspirations and enthusiasms. More Info
Please note that Gondwana is unable to offer accommodation in exchange for work.
Lots and Houses on Gondwana Sanctuary
There is one lot on Gondwana Sanctuary with house which is currently for sale. See the About Us page.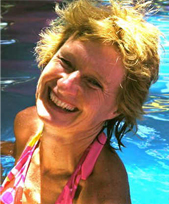 Aqua Body Work with Masta
Masta continues to offer sessions in her indoor pool at Gondwana as an Aqua Body worker and teacher, offering private swimming classes for children, pregnancy massage, and much more. See her website for more information.
Follow her on Facebook at
and at
.
Dru Yoga classes with Yuti
Yuti often holds Dru Yoga classes in the Gondwana Meditation Hall, where she is happy to share her love and knowledge of this beautiful sadhana. See the Meditation page, or phone Yuti on 0412 262467. For more about Dru Yoga, see the Dru Yoga page.

For Yuti's art, see the Links page.

<!